The Benefits of Using a Christmas Light Service
Christmas is a time for family, friends, and celebration. It's also a time for holiday lights! If you're like most people, you probably enjoy putting up Christmas lights but dread taking them down. Well, thanks to Christmas light service, you can enjoy the holidays without all the hassle!
Christmas light service is a convenient way to take care of all your holiday lighting needs. This service can be tailored to fit your specific needs, and it's affordable too! So if you're looking for a hassle-free way to celebrate the holidays, be sure to check out Christmas light service!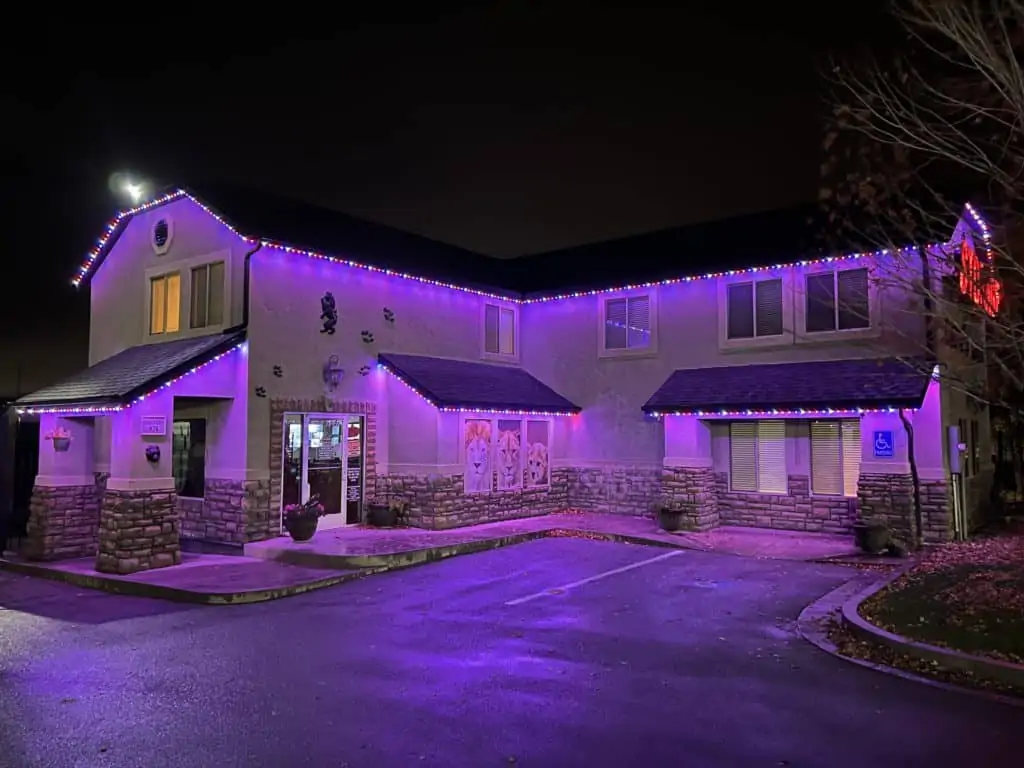 Using a Christmas light service has many advantages. First and foremost, it saves you time and energy! You don't have to worry about untangling lights or struggling to get them hung up – instead, you can focus on enjoying the holiday season with your family and friends. And when the holidays are over, your Christmas light service provider will take care of taking down all the lights for you – something that can be a huge hassle if you try to do it yourself.
Another benefit of using a Christmas light service is that they have access to larger-scale lighting displays than what's available in stores. This means you can create beautiful customized displays that match any theme or design idea you might have. Whether it's traditional or modern, rustic or elegant, you can create a unique lighting display that's sure to make your house stand out.
Finally, Christmas light services are often more cost-effective than buying and installing Christmas lights yourself. This is because they often offer discounts on bulk orders, so if you're planning on decorating your whole neighborhood with lights, it could be cheaper to use a service rather than buying individual sets of lights.
Using a Christmas light service is an easy way to take the hassle out of putting up and taking down holiday lights. Not only is it convenient, but it's also affordable and allows for customized displays too! 
When you book an appointment with a Christmas light service, you can expect professional and reliable service. The professionals will arrive on time and be prepared to handle all of your holiday lighting needs. They will come equipped with any tools or supplies necessary to install your lights, as well as the expertise needed for the job. 
You can also expect the Christmas light service team to inspect your home's power cords and wiring to ensure everything is up-to-date and safe. They may also inspect any pre-existing holiday lights to make sure they are still in good working order. 
The team will then work diligently to hang your lights exactly how you want them. This includes ensuring that lights are hung evenly at the same height, securely attached to surfaces, and draped nicely around window frames, doorways, and other areas. Depending on the size of your display, it could take anywhere from a few hours to a full day for installation. 
Once installation is complete, the team will test all of the lights to ensure they are working properly before they leave. This way, you can rest easy knowing that your holiday display is set up safely and correctly! Once they are finished with your light installation, they will provide you with tips on how to maintain them throughout the season so that they last and stay beautiful for years to come.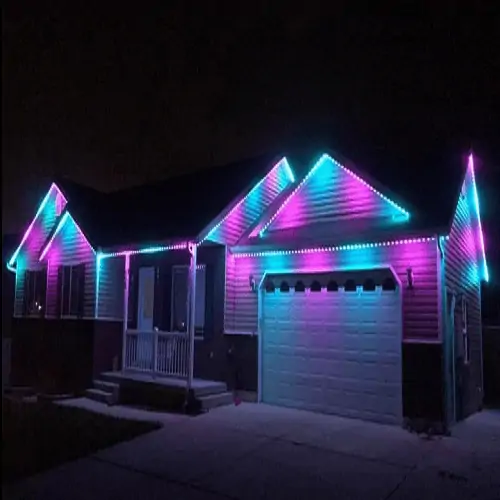 575 UT-198, Salem, UT 84653
(801) 380-6277