How Much Does Christmas Lights Installation Cost?
Installing Christmas lights is a time-honored tradition for many families. Not only does it make your home look festive, but it also creates a warm and inviting atmosphere. If you're thinking about installing Christmas lights this year, you'll want to know how much it costs. Here's a breakdown of the Christmas lights installation cost. 
On average, installing Christmas lights can range from $50 to $100 per hour. This cost includes the labor of setting up and connecting the lights, as well as running electrical wiring for outdoor setups, hanging decorations, and taking down the lights safely at the end of the season.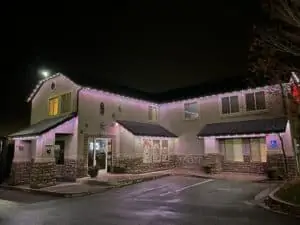 In addition to installation costs, you'll also need to account for the cost of purchasing the lights and any additional accessories you may need. If you're planning on doing a large-scale installation, such as covering your entire roof or wrapping trees in lights, this can add up quickly. 
Overall, installing Christmas lights is an investment that pays off. Not only does it make your home look festive, but it also helps to create the perfect holiday atmosphere. With proper planning and budgeting, you can make sure your Christmas lights installation is a success this year.
When it comes to the cost of Christmas lights installation, the main factor that affects the price is the type of lights you choose. LED lights are usually more expensive than traditional incandescent bulbs, but they also come with a lot of benefits such as greater energy efficiency and longer life span. Additionally, the amount of time and labor required for installation will also affect the cost. Professional installers may charge an hourly rate, while DIY projects can be done on a much smaller budget.
To save money on Christmas light installation, there are several options available. One of the simplest ways to cut costs is to shop around and compare prices between different suppliers. You may also be able to find discounts or special offers on the lights or installation services. Another option is to purchase pre-made kits, which often come with easy-to-follow instructions. This can make the process simpler and more cost-effective.
If you want to install your own Christmas lights, it's important to plan and take safety precautions. Make sure to measure your space accurately and buy the right amount of lights for the job. Additionally, be sure to use the correct type of cable and connectors, and read all instructions carefully before beginning installation.
For those who want to avoid traditional Christmas lights altogether, there are many alternatives available. Stringed paper lanterns or twinkle lights hung from branches can create a unique and beautiful holiday display. Alternatively, some people prefer to use projection lights or fiber optic strands for a more modern look. No matter what type of lighting you choose, make sure it is safe and secure before plugging in. 
With proper planning and budgeting, Christmas light installation can be an enjoyable part of the holidays. Knowing the average cost of installation, as well as any potential savings, can help ensure that your festive display is both beautiful and affordable. So this year, don't hesitate to deck your halls with lights!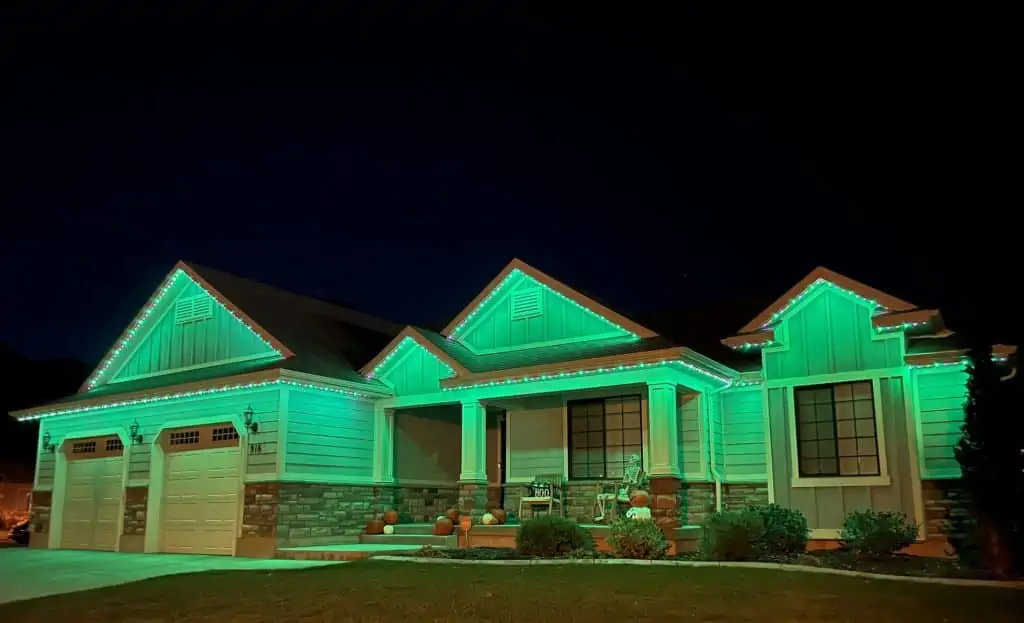 575 UT-198, Salem, UT 84653
(801) 380-6277