Everything You Need to Know About Installing and Maintaining Christmas Rope Lights
We all know how special it is to see a home, office, or retail space lighting up with Christmas spirit! With the use of Christmas rope lights, you can give your property that festive touch you've been looking for. Not only are these lights available in various colors and styles to meet your decorating needs, but they also require minimal installation and maintenance. Keep on reading if you are curious about what kind of equipment  is needed for this type of decorative lighting display as well as some tips on how to keep the bright holiday glow alive and shining throughout the season.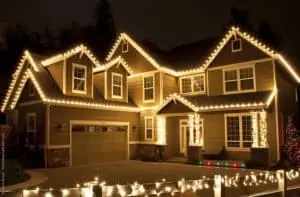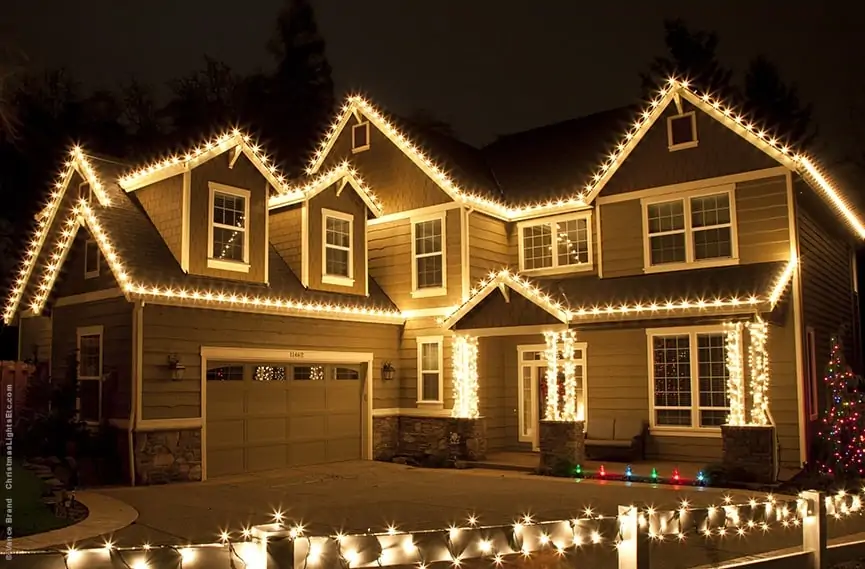 What are Christmas Rope Lights and How Do They Work
Christmas rope lights are a popular way to add some festive cheer to your home during the holiday season. But what are they exactly? Simply put, rope lights are a length of flexible tubing with small LED lights inside. They can be shaped and wrapped around furniture or decor, adding a warm and cozy touch to any room. One of the great advantages of rope lights is their versatility – they can be used to create unique designs and patterns, and even outdoors to brighten up a patio or walkway. And the best part? They're easy to install and can even be cut to fit any space. So if you're looking for an easy and affordable way to add some Christmas magic to your home, consider picking up some rope lights this holiday season.
Choosing the Right Christmas Rope Light for Your Home 
The holiday season is here, which means it's time to decorate your home with festive lights! If you're considering rope lights this year, it's important to choose the right one for your needs. Whether you're looking for warm white lights, bright and colorful patterns, or energy-efficient options, there are plenty of choices out there. Consider the length, color, and style of the rope lights as well as their durability and safety features. And don't forget to have fun with it! With the right rope lights, your home will be sure to shine bright this Christmas season.
Preparing Your Home for Installation 
Before you bring home your new Christmas rope lights, you'll need to make sure that your home is ready for installation. Start by measuring the space where you want to hang the lights – this will help ensure that you buy the right length of rope lights. You'll also need to prepare any surfaces or areas that the lights will be attached to. This may include cleaning, sanding, and priming. Finally, check the area for any potential hazards or obstacles like wires that could interfere with the lights. Once you've done these steps, you'll be ready to put up your new Christmas rope lights and make your home look merry and bright!
Tips for Installing Christmas Rope Lights 
As the holiday season nears, stringing up Christmas lights is a beloved tradition for many. While standard string lights are a classic choice, rope lights offer a unique twist that can create a stunning display both inside and outside your home. However, installing these lights can be a bit trickier than your average light string. One key tip is to measure the length you need ahead of time and plan your placement accordingly. It's also important to use mounting clips or hooks to ensure the lights stay in place. With a little patience and careful installation, your home can be the talk of the town this holiday season.
Properly Storing and Maintaining Your Christmas Lights
As we pack up our Christmas decorations and store them away for next year, it's important to give special attention to our beloved twinkling lights. After all, nobody wants to deal with tangled cords or burnt-out bulbs next holiday season. The key to properly storing and maintaining your Christmas lights is organization. Start by winding each strand loosely around a piece of cardboard or a spool designed for this purpose. Be sure to label each spool so that you know which lights belong where next year. Additionally, check each strand for burnt-out bulbs before storing them away. By taking these simple steps, you can ensure that your Christmas lights will be ready to light up your home with holiday cheer for many years to come.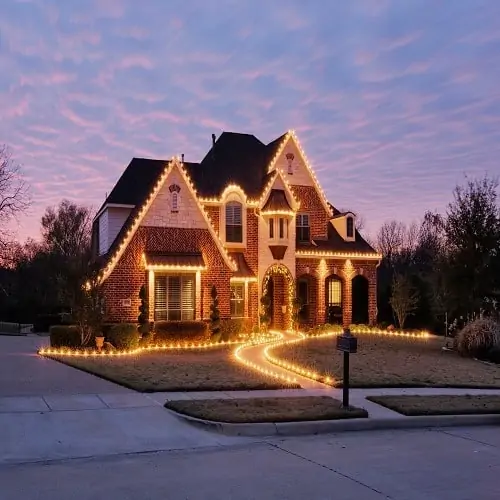 575 UT-198, Salem, UT 84653
(801) 380-6277