How to Choose the Right Holiday Lighting Installers
Choosing the right holiday lighting installers can be a daunting task. Not only do you need to find qualified personnel that are knowledgeable, experienced, and dependable; but also skilled in working with strings of lights or large outdoor displays. With the holidays coming up, it's important to make sure your home or business looks its best. To help guide you through this process and make sure you get the most out of your holiday lighting installation experience, we've put together some tips for choosing reliable and talented holiday lighting installers who will bring warmth and cheer to your space!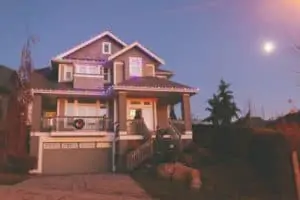 Research the types of services offered by different holiday lighting installers
Holiday season is right around the corner, which means it's time to think about decking your halls with dazzling lights. But, let's be honest, hanging up those lights can be a daunting task. Fortunately, there are many holiday lighting installation services available to help ease your stress and create a beautiful display for your home. These services can vary from simple strand hanging to full-blown, custom-designed installations. Some even offer year-round maintenance and storage services. By researching the types of services offered by different holiday lighting installers, you can find a service that fits your unique vision and budget. So, sit back, relax, and let the professionals handle the hard part of holiday decorating.
Read online reviews to find out what past customers think about their experience with the installers 
If you're planning on decking out your home for the holiday season, it's a good idea to look into the experiences of past customers before hiring a holiday lighting installer. Online reviews can be incredibly helpful in determining whether a company is trustworthy and reliable. You can get a sense of the quality of their work, their professionalism, and whether or not they showed up on time. Plus, reading what other holiday lighting customers have to say can help you avoid any potential headaches or disappointments down the road. So, take some time to read through reviews and make an informed decision when it comes to choosing a holiday lighting installer.
Ask around for recommendations from friends and family who have had holiday lighting installed in the past 
The holiday season always brings a sense of joy and wonder, but it can also be a bit daunting when it comes to decorating your home with beautiful lights. If you're unsure where to start, why not ask for recommendations from past customers? Friends and family who have had holiday lighting installed in the past can provide valuable insight into which companies or individuals they recommend. Not only can they give you an idea of the quality of the work, but they can also share their experience working with the installer. By seeking out recommendations, you'll be able to narrow down your search and feel confident in your choice of a holiday lighting provider.
Get quotes from at least three companies to compare pricing and quality of service 
Once you've done your research and asked around for recommendations, it's time to get quotes from at least three different companies. Comparing prices is important because it will help you find the best deal, but also make sure that you aren't sacrificing quality of service in order to save some money. It's also recommended that you carefully read through each company's terms and conditions so you are aware of any additional fees or other restrictions. By thoroughly researching your options and getting quotes from multiple holiday lighting installation, you'll be able to find a great value on quality holiday decorating services. 
Make sure the installers are certified and insured to protect yourself against any damage that may arise during installation 
When it comes to installing anything in your home, safety should be your number one priority. That's why it's important to ensure that the installers you hire are certified and insured. Certification shows that they have received proper training to do the job correctly and safely, while insurance provides protection against any damages that may occur during the installation process. By taking the appropriate precautions, you can give yourself peace of mind and protect yourself against any potential mishaps that may arise. Don't take any chances when it comes to your home – always make sure your installers are certified and insured.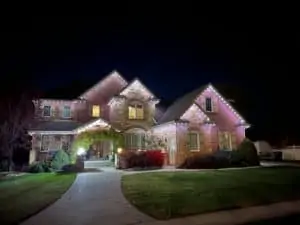 575 UT-198, Salem, UT 84653
(801) 380-6277