How to Choose the Right Christmas Light Installation Services
Christmas light installation services are becoming more popular as homeowners look to add a festive look to their homes during the holiday season. When it comes to choosing a Christmas light installation service, there are a few things you should keep in mind. The company should have extensive experience, offer a wide variety of services and be able to provide a detailed quote before starting the job. They should also be able to work quickly and efficiently, so you can enjoy your holiday season without having to worry about the lights!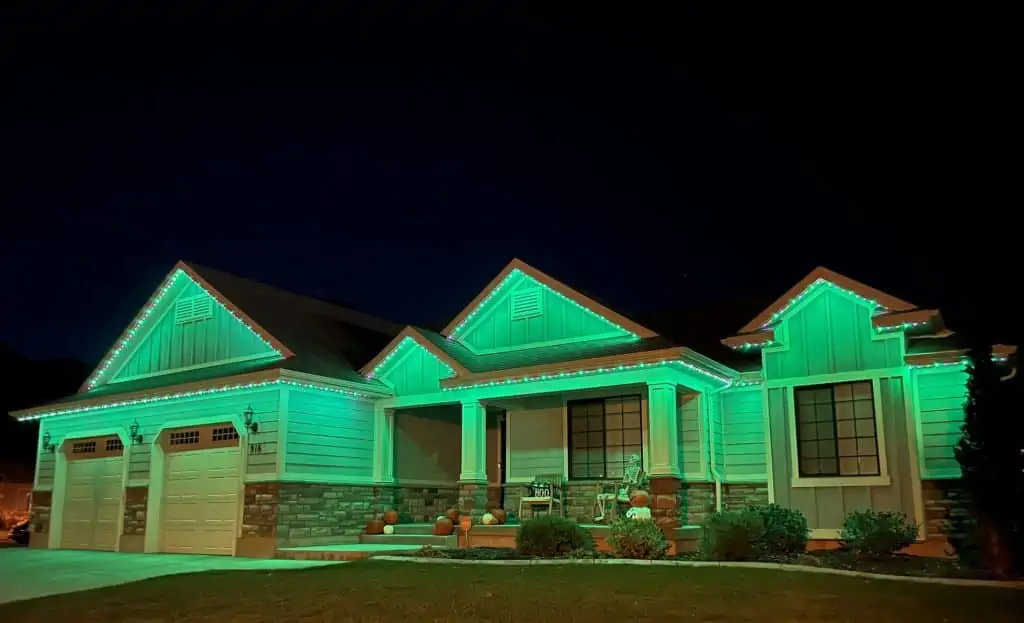 Christmas is a time when everyone comes together to celebrate and enjoy the holiday season. And what's a better way to get into the Christmas spirit than by decking out your house with beautiful Christmas lights? If you're looking for professional Christmas light installation services, read on for some tips on how to choose the right one for your needs. 
First, make sure the company has plenty of experience: Look at customer reviews and ask for references to ensure they can get the job done quickly and efficiently. You should also ask about their specific services, such as installation of Icicle lights, rope lighting, or other specialty lighting. 
Second, ask for a detailed quote: This should include the total cost, types of lights to be installed, and the estimated time frame. Make sure that the quote is itemized and transparent so you know what you're paying for. Always make sure you understand the terms and conditions before signing any contracts.
Third, it's important to make sure that the company is insured and licensed: Always ask for proof of insurance and verify that they have the proper licenses. This will ensure that you're covered in case any accidents or property damage occur during the installation. This is also important to protect both you and the company in case of an unexpected incident. 
Fourth, ask if they offer any additional services: Additional services can include maintenance and removal of the lights at the end of the season, as well as storage options. These services can save you time and money, so it's always worth asking about them. You should also inquire about any warranties or guarantees on the lights, to make sure you'll be covered in case of any problems. 
Finally, make sure the company is willing to work with you and answer any questions you may have. Communication is key in these kinds of services, so make sure the company is open to discussing your needs and ideas.
Choosing the right Christmas light installation service can help make the holidays extra special and create a festive atmosphere in your home. With these tips, you can find the perfect company to fit your needs and make sure your home looks amazing this holiday season! 
By keeping these tips in mind when choosing a Christmas light installation service, you can be sure that you'll find a reliable, experienced company that will provide you with the perfect festive look for your home this holiday season.  Good luck!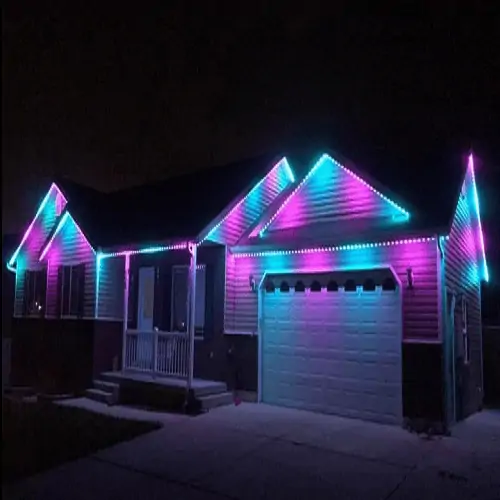 575 UT-198, Salem, UT 84653
(801) 380-6277