5 Reasons Why You Need to Install Backyard String Lights
If you're on the hunt for a way to spruce up your outdoor space, why not consider installing backyard string lights? This simple addition can have an unexpectedly big impact on your backyard, making it look more attractive and creating the perfect spot for entertainment or relaxation. But not all backyard lighting solutions are created equal – so here's why you should choose string lights when it comes to illuminating your outdoor area. From decorating possibilities to energy efficiency, there are lots of reasons why adding these special lights is sure to benefit any homeowner. Keep reading to discover 5 convincing reasons why string lights should be part of your outdoor plan!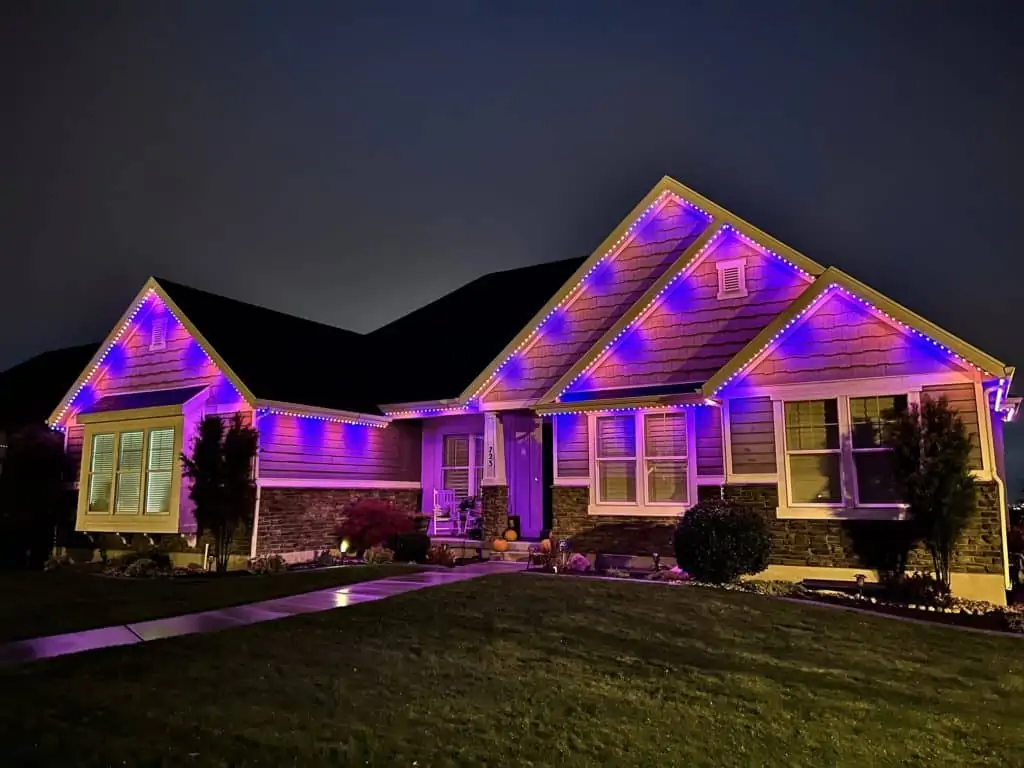 Brighten up Your Outdoor Space
There's nothing quite like spending a warm summer evening outside with friends and family. The only thing that could make it even better is if the atmosphere was just right. That's where string lights come in. These little bulbs of light can instantly transform your outdoor space into a cozy and inviting haven. Imagine your backyard illuminated with soft, warm light, twinkling above you as you chat and laugh with your loved ones. Not only do they create a beautiful ambience, but they also make your space look more sophisticated and elegant. If you've been looking for a way to brighten up your outdoor area, look no further than string lights.
Make Entertaining Easier 
As the sun sets and the stars come out, there's nothing quite like hosting a party outside. But as the darkness creeps in, so too does the potential for the party to fizzle out. Enter: string lights. These charming and versatile lights offer the perfect solution to keeping the good times going long after the sun has set. Whether you're enjoying a festive gathering or simply relaxing with loved ones, string lights provide the perfect ambiance to keep everyone entertained well into the night. So why not add some sparkle to your outdoor space and make entertaining easier with the magic of string lights?
Illuminate Pathways 
There's something undeniably magical about walking along a path illuminated by twinkling strings of lights. Not only do they create a charming atmosphere, but they also provide a practical purpose – helping people navigate dimly lit areas. Whether you're using them to light up a garden path, a set of stairs, or a walkway leading up to your front door, string lights are a stylish and functional way to ensure that visitors can find their way around your property safely. So, why not add a touch of enchantment (and safety) to your outdoor space by setting up some gorgeous lights along your pathways?
Add Ambience to Your Landscape 
As the sun sets and the sky darkens, your beautiful landscape can often fade into the shadows. However, with the help of colored or patterned strings of lights, you can create a stunning visual effect that will bring your landscape to life in the evening. A string of lights with warm, soft colors can create a cozy and inviting feel, while one with bright and bold hues can add a fun and festive atmosphere. Whether you want to add a touch of magic to your backyard or make your patio more inviting for guests, incorporating colored or patterned strings of lights into your landscaping is the perfect way to add ambiance and make your outdoor space shine.
Create an Oasis with Twinkling Stars 
If you're looking to create a truly magical outdoor space, why not turn your backyard into an oasis of twinkling stars? With the help of solar-powered LED lights, you can transform your outdoor area into a sparkling sky, perfect for gazing up during summer nights. Whether you choose to string them along pathways or spread them across the lawn, these little bulbs of light will bring a touch of enchantment to your backyard and make it feel like you've been transported to another world. So dream big and create an unforgettable night-time experience with the help of these dazzling stars! 
In summary, string lights can be a great addition to any backyard. From adding a cozy atmosphere to making entertaining easier, there are many benefits to setting up strings of lights in your outdoor space. Not only will they brighten up the area, but they can also help illuminate pathways and add ambience to the landscape while creating an oasis of twinkling stars in your night sky. Whether you opt for solar-powered LEDs or traditional wires, you'll definitely make a statement with your backyard string lights. So choose the perfect combination of lighting for your outdoor space, and enjoy all the benefits that come along with it!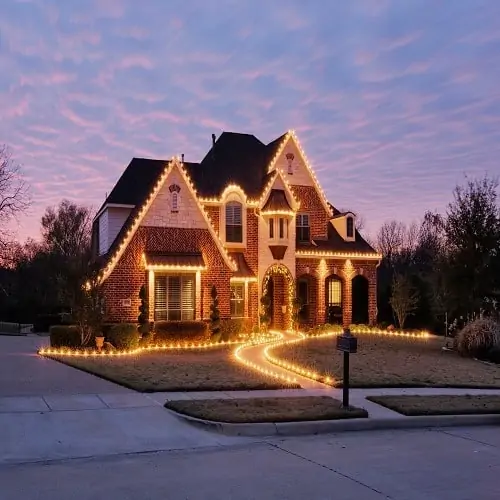 575 UT-198, Salem, UT 84653
(801) 380-6277